Feel like plastic, its fantastic.
So I'm a simple girl. I want some cute black dress shoes. My dress shoes all old enough to be in kindergarten. I searched the grown up stores of Zappos and the likes and yet I'm a simple girl.. I find stuff at Le Target that I prefer more over the others.. I'm not sold yet.. I'm still searching and bookmarking. Its a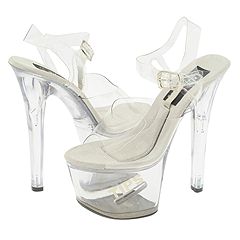 hard line to find black dress shoes... they vary from dowdy to whore and I prefer neither. Then if you find one the shape you want it ends up having bling, bows or prom all over it. I have an idea in my head which makes it harder to find and I don't want f*ck me pumps cause I won't be so sexy laying in a heap on the ground after falling to my death, shoes flying off and stabbing me in the eye.